Studio Ordet will be airing the Black★Rock Shooter Television Anime starting in January 2012, which is just a few months away.


The series will likely recap the events of the OVA, and continue with Yuu's emerging dark side and eventual fusion with her 'Otherself' that exists in the Otherworld.

With Dead Master defeated she may not reappear for the TV series except in flashbacks or as an ally.

Stella(Black★Rock Shooter's real name) and Mato's fusion resulting from having the same goal may result in an unprecidented boost in Stella's power levels.

Characters from the game such as Nana Gray may make appearances and Black★Gold Saw's 'Otherself' may be revealed.

Well, everyone look forward to it!
And this is what happens when a Vocaloid music video gets too popular

Looking forward to it
UPDATE!:

February 2nd is the day BLACK ROCK SHOOTER TV will be realeased.

Look forward to it!
As of today, the 8th and final episode was aired and promptly subbed.
I'll admit that through the beginning, it seemed like the show was aimless and as abstract as the OVA, but then plot appears, and a pretty good one at that.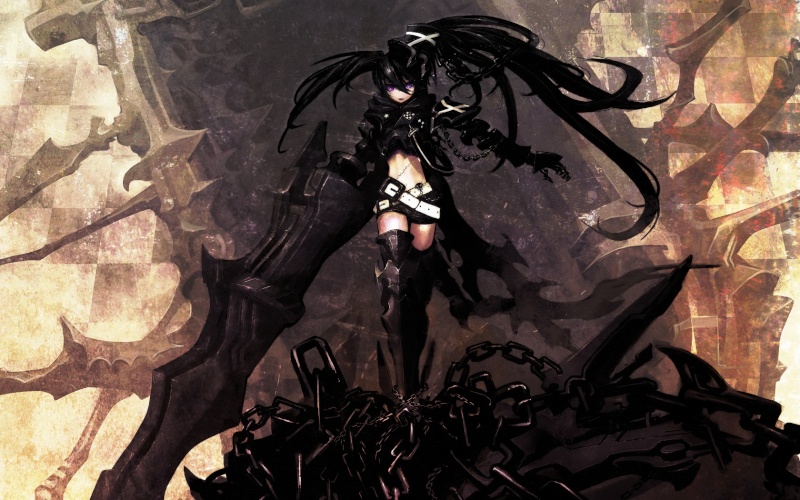 There seemed to be too much plot some episodes...
Like when
Spoiler:

Strength-as-Yuu revealed the purpose of the otherselves...
Favorite character has to be Kagari
Spoiler:

/Chariot.
And like how
Spoiler:

it turned out Saya wasn't actually a manipulative, er, female dog.
If I had to pick a favorite, I guess I'd have to go with Yuu
Spoiler:

or, if you want to be technical, Strength.
Yeah, I liked her too.

Also, bonus points for Hatsune Miku's wonderful singing every episode.


Similar topics
---
Permissions in this forum:
You
cannot
reply to topics in this forum